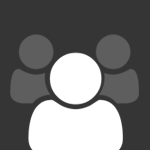 About This Club
The #1 Competitive Team in Game
---
What's new in this club

KingBowser had his genius sleep talk machamp wake up turn two 16 times in a row. Jstud belly dance Zard survived with 1 hp to activate salac. And Bloo dropped two epic rock slides to win Lyle their first team tournament victory. They didn't sleep for days looking at the bracket with LYLE at the top. Life was good.

Hello, is LYLE still the greatest team on the server? Last time I played, it was...

shit just aint the same without you all

Let it be known I never bullied Kaynine

9 years ago, LYLE went on a 4 month Team Tournament streak, still remains to be broken.

We could write a book/movie script based on all the info in these pages!!!!

Your Hera, my ot, best solution. The memories.

Haha, having a moment looking back through the bible aka lyle round table thread(be gone clubs). Saw this post of mine and it definitely made me smile to realise I finally got a Heracross.. @Quint Miss you guys. LYLE #1

ever been a member of lyle named mapley?

Happy New Years, my old friends!