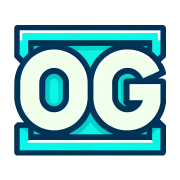 About This Club
Welcome to Team OG! A massive shiny hunting community, made for the shiny hunters!
---
What's new in this club

PDaF and I both agree, there are a serious lack of Shiny doggos, So we are offering a bounty to find some golden Growlithes for the OG team showcase! (Growlithe can be found as a x3 horde, shared with Vulpix and can only be found during the day. Rewards 1st 1000RP 2nd: 750k pokeyen. 3rd: 400k Pokeyen

🚀 Join Team ÔG! 🚀 🚀 The Ultimate Shiny Hunting Team! 🚀 Are you a passionate gamer, always on the hunt for the next best Shiny? Or perhaps you're someone who thrives in a team environment? If so, you've landed in the right place! 🎮 Why Should You Be Excited About Team ÔG? Diverse Background: We pride ourselves on being an English-based team, but we cater to speakers of multiple languages, making it a melting pot of cultures! Active Members: Our team is buzzing 24/7. Dive into engaging discussions, debates, and have an active chat like no other. Specialized in Shiny Hunting: Our core strength lies in the domain of Shiny Hunting, where we have experts to guide, help, and play alongside you. 🌟 Exclusive Perks for Team ÔG Members: 🌟 Unique & Engaging Events: Think out-of-the-box challenges, riveting competitions, and unforgettable gaming nights! Team-only Shiny Charms: Boost your Shiny hunting game with our exclusive charms. In-depth Guides: Be it strategies, tips, or tutorials, we have you covered! Nurturing Environment: Experience a space filled with warmth, friendship, and a shared love for gaming. Dedicated Channels: Whether you're into PvP battles or Shiny Hunting, we have specialized channels for your interests. Group Hunting Sessions: Hunt in packs and increase your chances of capturing that elusive Shiny! Are You the Perfect Fit for Team ÔG? Here's What We're Looking For A minimum of 500+ hours of gameplay. Mastery over most of the in-game regions. A genuine passion for the game, evidenced by regular playtime. 1 OT Shiny that you can show a staff member. Note: Requirements might be flexible based on individual capabilities. Meet Our Leadership Team 🛡️ Leader: @Midnight-Sun (signsAsfX) 🌟 Executive Team: @l3vel (levelprod) @vegiemane (vegiemane) So, are you ready to embark on an exhilarating gaming journey? Step into the vibrant world of Team ÔG and let's create legendary moments together! 🌌🔥 For further information or queries, reach out to our leadership team.